The Amish Youth Vision Project, Inc.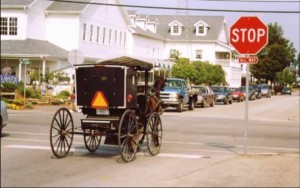 The Amish Youth Vision Project, Inc. began as a task force through the Town of Shipshewana, Indiana.  In 2007 the growing program incorporated as a nonprofit organization in the state of Indiana, and in 2008 received its 501(c)(3) not for profit status from the Internal Revenue Service.
Mission Statement
The Amish Youth Project proposes to lower alcohol and drug use risk behaviors among Old Order Amish youth; and to strengthen systems of family support, by creating a model intervention program for these risk behaviors.  Such a program is structured to include Amish input in its initiation and planning, and primary responsibility must be held by the Amish community in its maintenance.
Read more about the project and how it developed on the Our Roots page.
Vision Project Goals
Alcohol/drug education and awareness for young adults and youth, and their parents
Alcohol/drug prevention programs for those youth involved with these substances
Mentor program for Amish youth (Amish mentors for Amish teens)
Education programs about Amish youth for law enforcement
Research on alcohol and drug use and abuse among Amish youth
Development of a service model for communities working with the Amish and other Plain People
Replica Watches - Best Luxury Copies of Timepieces for Men
And the Future…

The Vision Project responds as needs are identified by the Amish we serve.  We provide education and consultation services for those working with Amish youth and family issues, and respond to questions about the Amish worldwide.  Although our work is primarily with Old Order Amish, we also serve other Plain Peoples as well.
The Vision Project relies on the input of the Amish.  They prefer that names not be included publicly, and we reluctantly comply.  However, such merit as this project possesses would not exist without the guidance and direction they provide, and we are truly grateful for their support.